My parents came for a visit last weekend with Iain and Adele. The weather wasn't great, with snow-chaos on Saturday and extremely low temperatures on Sunday. Apparently Saturday had the greatest snowfall since the 1960s.
Despite the cold Sunday was a nice sunny day, so we went on an outing to Vadstena: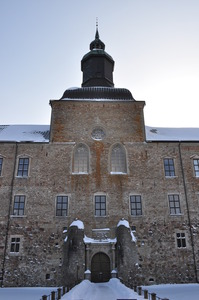 Lake Vättern was both frozen and covered in snow and it was pretty cold wandering around.