I just got back on Sunday from a two-week holiday back home. This was partly to get away from the elections in Nigeria, partly to attend my nephew Joseph's first birthday party and also just as a holiday.
The KLM flight from Abuja to Amsterdam (via Kano) was comfortable enough. They have video on demand in economy on their new A330s, so I could occupy my night by watching films and TV shows. I'd used the online check-in to choose an exit row seat, so I had plenty of legroom.
Mum and Dad were waiting for me at Edinburgh, along with my niece Eve. She was a little bit shy at first, but remembered me from October and was soon chatting away.
I spent the first week in Stirling, at Mum and Dad's. The pictures of Eve and Joseph are from the day Mum and I took them to a wildlife park. Eve is wearing a hedgehog mask on top of her head and Joseph is very good at serious looks.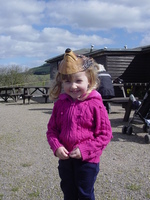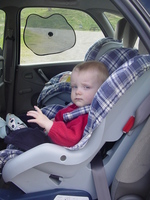 (more…)