An early start for the final day, a breakfast of Indomie, tea and hot chocolate and then off through more grassland, over low ridges, looking down on the clouds.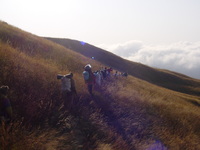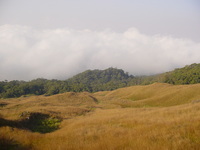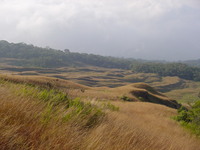 Then we were back among the trees, walking through different types of forest, surrounded by ferns, strangling figs and huge trees.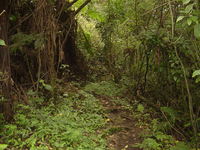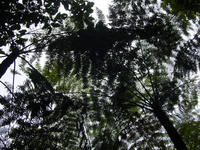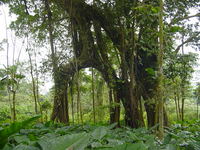 It was pretty slippery underfoot and people were getting tired. Indar had decided that the too-small shoes were damaging his feet too much so he hiked down in a pair of flip-flops. In the early afternoon we reached Bokwango village, the end of our walk. After some group photos most of the group returned to Limbe in taxis, Pete, Chantal, Charles and I went to the MountCEO office where we were hugged by the ladies there and filled in an evaluation form.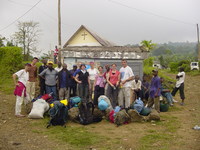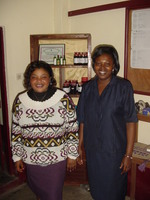 This picture shows roughly the route we took on Mount Cameroon, my GPS was off most of the time so we actually took much less direct routes between points. In total we walked over 31km, climbing 3065 m and descending 3195 m.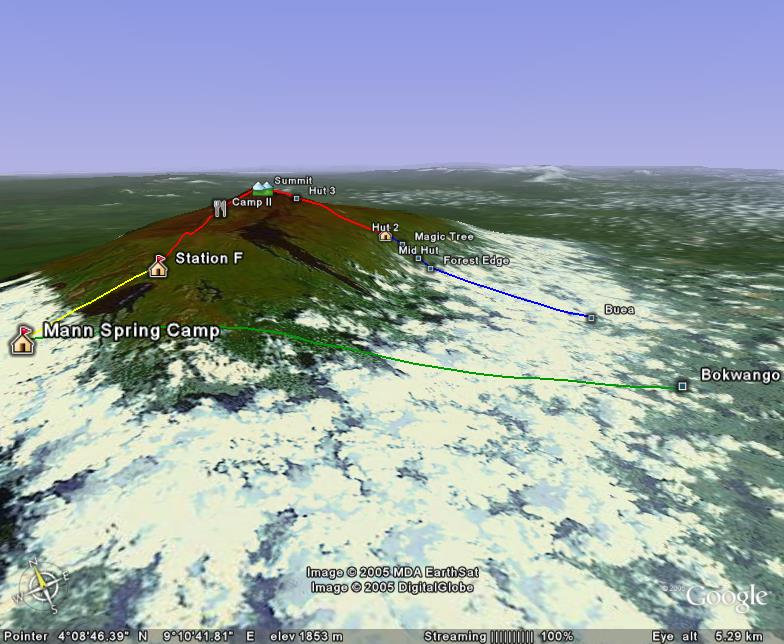 Once I was back at the hotel I had a hot shower to wash off the accumulated grime, sealed up my clothes in a plastic bag to deal with back in Abuja and headed to the restaurant for dinner, beers and brandy.