From the airport in Manila I took a (very expensive) taxi straight to the Victory Liner bus terminal and caught the bus to Baguio.
Baguio's an interesting place, once the American summer capital of the Philippines it has pleasant peaceful areas as well as the jeepney-clogged, grimy, polluted areas. It was only really a stopover on my way further into the mountains though.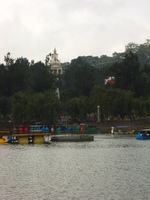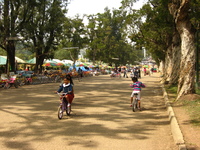 I then spent a few days in Sagada, one of the tourist centres of the Cordillera. It's a nice little town, with plenty of hotels, cafés and restaurants and you can get a really good cup of local coffee there. Unfortunately the cost of guides to go and see most of the local sites was beyond my budget, but I did spent a morning sightseeing. Sagada is famous for coffins, both hanging off cliffs and stacked up in caves, as well as the rice terraces found all around that area.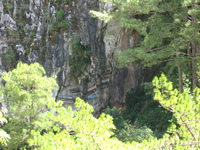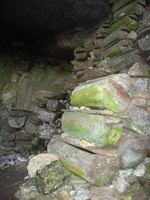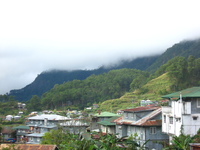 Not having had enough of rice terraces yet I made my way up to the village of Batad, via Bontoc. It's the most famous of the terraced areas, and a little difficult to get to. From Banaue I hired a tricycle, which took me along the terrible road to Batad junction and then struggled up through mud and rain (with me pushing some of the time) to reach the saddle from where I walked down into the village. The weather was terrible while I was there, almost constant rain and low cloud, but I managed to wander around a bit and visit a nearby waterfall. I stayed in the only house in Batad village with electricity, owned by Gilbert who runs it as a homestay. On the evening of the first night we joined his next-door neighbours as they made the local rice wine.