Here are some pictures of my house in Kaduna. I moved in on the 7th but since then I've been busy with a combination of work and another dose of malaria. The house was originally just another one of the suites at the NTI Conference Centre but they've built a kitchen and refurnished it.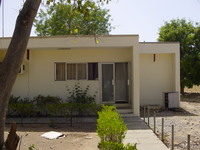 This is a panorama of my living room. The front door is to the right of the fridge, the door to the kitchen is to the left of the TV, then the bathroom door and the door to my bedroom. The tiles are new, I requested that the carpets be removed as they're impossible to keep clean in this climate.


This is my kitchen, all new and with a nice gas and electric cooker.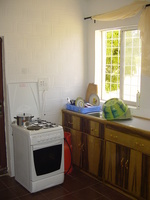 Last of all is my bedroom: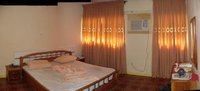 The house is very nice and the few teething troubles are gradually getting sorted out. The most irritating thing is the poor water supply, the conference centre's plumbing is very bad so I only get water for a couple of hours each day.